Introduction to Trading
"Choose a job you love and you will never have to work a day of your life."
- Confucius.
When we wake up in the morning, we have two simple choices.
Go back to sleep and dream, or wake up and chase those dreams.
Now, imagine this...
You wake up each morning to get ready for:
Rush

hour traffic.

Bosses

to report to.

Office politics.

Frantic meals.

Struggling

with the

workload.

Fear of retrenchment.
..

. and

the list goes on and on.

..
This is the typical routine of a wage earner.
You trade your time and talent for money.
The moment you stop working, your active or earned income also stops.
As an example, to earn $250,000.00 a year, based on a 250 work days in a year, you would have to earn a thousand dollars a day or more than $200.00 an hour.
It would be very difficult to achieve unless you are among the top CEOs, doctors or lawyers.
Even if you managed to earn $250,000 a year, chances are you had to work much harder and with lots of sacrifices.
Is the money earned more precious than your health and/or the time spent with your loved ones?
Moreover, as an investor, if your upside is limited to hoping a salary raise of say 3% per annum but your downside is unlimited when you lose your job, would you continue to invest your time and money working for others?
p.s. I am not against working as an employee as I have been employed before my retirement.
It's just that I have found a better alternative to full-time employment...
What if you can decide:
Who you want to work with?

What income you want to make for the day?

When

you want to work

and to take a break anytime you wish?

Where

you want to

be as long as you have 3G or wifi access?

Why you should try a new hobby instead of the usual shopping and dinning?

How you want to enjoy your vacation and still get paid for your traveling?
...

and most of all, the time you can truly enjoy with your family and friends.
This is the lifestyle of a passive income earner.
You know how to use the power of leverage to build a successful business.
The power of leveraging will allow you to work once and get paid over and over again.
Success is not a matter of chance, it is a matter of choice, and the choice is yours to make!
Why work for money when we can have money to work for us?
Trading is, without doubt, the very best lifestyle that anyone can imagine.
While successful traders won't blame others for the money we lose occasionally, neither do we have to be apologetic to anyone for our winnings.
In other words, there is no necessity for us to be politically correct and that can make a great difference in the enjoyment of life as a trader.
Trading profitably is the best way to let our money work for us and not us for the money!
Moreover, you don't have to quit your job/profession or put your life on hold to embark on a rewarding adventure in trading.
You have the option to start small and as you gain more confidence in your trading, you can take bigger steps towards achieving the time and financial freedom to do what you want, when you want and with whom you want!

Is it possible to trade for a living?
Some of my friends and acquaintances often ask me if it's possible to make a living trading the Forex market?
The short answer is yes. The longer answer is that to make a living trading in the Forex market, I have to consistently do the right things, the correct ways.
Let me elaborate...
First the Bad News. Trading for profit can be tedious and stressful because we need to constantly monitor which direction the price is going and we must act fast to take our profits and cut our losses when the trend changes suddenly.
Trading profitably for a living is even harder because we will be up against the professionals who are already making a wonderful living from the markets.
The good news is that profitable traders are not born but made as demonstrated by the famous Turtle Traders experiment.

In mid-1983, famous commodities trader Richard Dennis had an ongoing dispute with his partner Bill Eckhardt on whether great traders were born or made. Dennis believed that people can be taught to become great traders. Eckhardt thought genetics were the determining factor.
To settle the matter, Dennis suggested that they recruit and train people to trade to see which assumption was correct.
They took out a large ad advertising positions for trading apprentices in Barron's, the Wall Street Journal and the New York Times.
13 successful first batch applicants with diverse backgrounds were invited to Chicago and trained for two weeks at the end of December, 1983. They began trading small accounts at the beginning of January. After they proved themselves, Dennis funded most of the trainees with $1 million in February, 1984.
These students were called the "Turtles" because Dennis intended to grow traders just like they grew turtles in a farm he visited in Singapore!
The Turtles became the most famous experiment in trading history because over the next four years, they earned an aggregate sum of over $100 million dollars.
Richard Dennis proved that with a simple set of rules, he could take people with little or no trading experience and make them excellent traders.
Trading was more teachable than I ever imagined. Even though I was the only one who thought it was teachable... it was teachable beyond my widest imagination. - Richard Dennis.
But beware of Marketing Hypes...
If you are new to trading, you need to be aware of marketing hypes and unrealistic promises from some self-proclaimed gurus who would have you believed that you can retire rich within months by attending their 2-3 days of training.
The fact is that while huge profits are possible from Forex trading, they require huge exposures, and huge exposures can easily lead to wipe outs!
It is like playing the lottery. You may get a huge winning in one of the runs but if you keep gambling all your money in the tickets, you will become broke sooner than later.
I should know better, because I have spent thousands of dollars personally on trading courses which I didn't find value for the money!
Think again before you part your money for courses that promise to teach you trading secrets that will make you rich.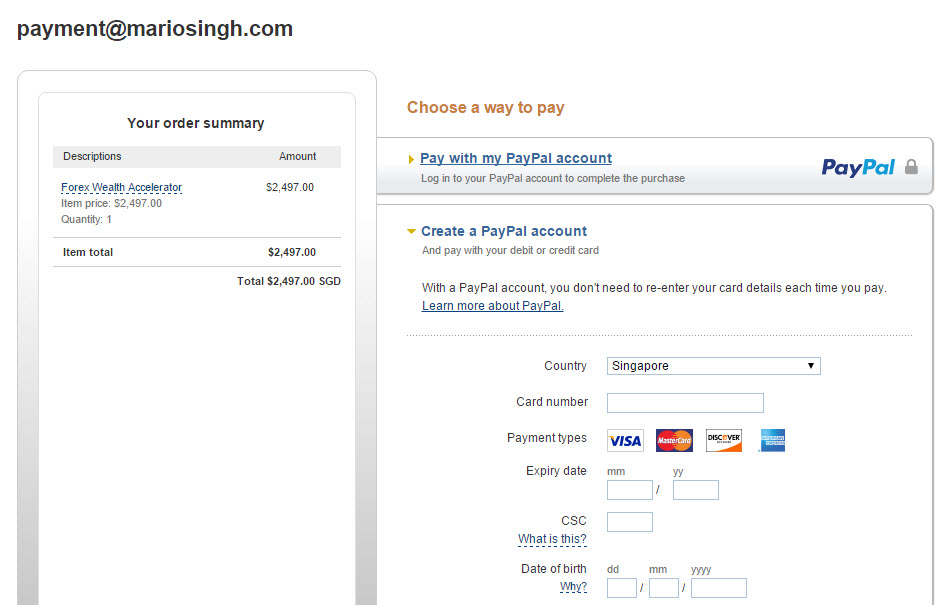 On second thought, why would some of these gurus waste time teaching when they can make more money trading, unless it is the other way around?
Of course there are genuine trainers with the altruism of empowering the masses. But they are the exceptions rather than the rule.
For a start, you may wish to go through the FREE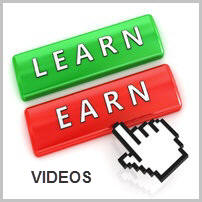 at your own time and pace to get acquainted with the wonderful world of FOREX trading.
I also gained more by investing my time at the libraries, the internet especially the forums, and the studying of charts.
As with any other concepts, knowing them alone is not going to make us rich.
It is the correct application of these trading knowledge that will translate them into actual dollars and cents.
Find out more on the Hypes and Facts and the Potentials of Automated Forex Trading

My IDLE approach to trading successes:
I - Identify price patterns - they are repeatable!

D - Determine Entry and initial Exit prices.

L - Let the prices come to us and not the other way round chasing prices.

E - Execute and manage the trade strictly and according to trading rules.
The difficulty in trading lies not in the concepts but in the application.
While it is easy to learn how to trade, it is difficult to apply the knowledge similarly in actual trading.
This explains why traders applying the same method in trading generate different profitability as in the case of the Turtle traders.
Manual Trading:
The most important lesson I learned from Forex trading and from sports arbitrage is this:
Never trade on hope. Only trade with the odds in my favor.
Although we have no control of market action, we can dictate our reaction in order to do well in trading.
Since, we can never eliminate risks in trading, the best we can do is to minimize them.
Guessing what will happen is gambling. Responding correctly to what has happened is to play safe!
Hence our trading decisions should be driven by what the market dictates and not on how we feel.
If we want to be successful traders, then we have to be ruled by our heads and not by our hearts.
There is no room for emotions and gut feelings in trading!
You don't have to be good to get started.
You must get started to be good at what you are doing.
Here is a news report of how ordinary folks have succeeded in the Forex market: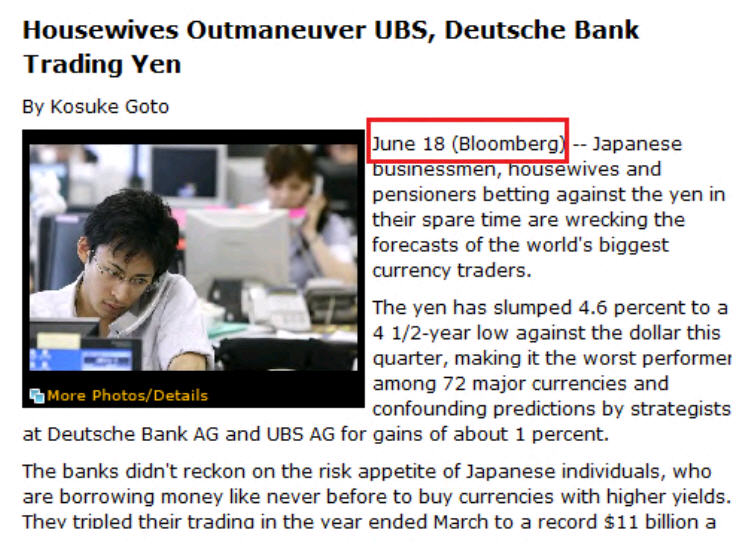 Screen shot taken on 18 June 2007 from Bloonberg.com
If you are new to trading, I strongly recommend that you learn as much as you can about technical analysis and chart patterns.
Don't rush to gamble with real money until you are happy with your trading plan and it's performances with your Practice Account.

However, try not to dwell on your practice account for too long.
This is because we tend to make different decisions with real money than we do with practice money.

Fortunately with brokers offering Forex Micro lot trading, it is easy to begin live trading with just a hundred dollars and risking as low as 10 cents per pip movement.
No other financial instruments offer such a low barrier to trade with real monies.
The truth is that anyone can learn to profit from Forex Trading as long as he/she can stay disciplined with a Profitable Trading Plan that incorporates High Probability Setup and Trigger, effective exit rules with good Money Management.
I know of newbies who have become profitable within a few months of their live trading. The common trait of their successes is their discipline to trade their plans.
In short, they make the chance instead of taking chance in their trading!
Profitable trading is not just about making the right entries but the guts to exit unhesitatingly when your entries were wrong and the patience to ride the trend for as long as possible when the prices move in your favor.
But few traders have the discipline to stick to their trading plans to become consistently profitable.
It is also not the preferred way to earn a living since they have to continue to trade to make money.
As a manual trader, you are no different from any wage earner.
The moment you stop trading, your income also stops.

Automated Trading:
"I don't think trading strategies are as vulnerable to not working if people know about them, as most traders believe. If what you are doing is right, it will work even if people have a general idea about it. I always say you could publish rules in a newspaper and no one would follow them. The key is consistency and discipline." - Richard Dennis.
While trading manually with discipline can be profitable, I soon realized that it isn't easy to trade for a living by watching the Forex market constantly and dealing with the emotional ups and downs of trading.
The thought of buying an EA to overcome the problems of manual trading was appealing if not for the fact that most of these trading robots that are being sold online are known to be more marketing hypes than substance.
If these robots are able to earn you thousands of dollars every month, would the creators sell them to you at a low price of $99?
The few commercial EAs that worked well can become unprofitable due to changing market conditions and/or unsound trading principles.
Using a trading system that you do not understand is a sure way to wipe out your account capital, sooner or later!
Hence, the only way for us to be able to trade profitably is through hard work and constant learning.
Fortunately for me, the experience I had gained from creating my Arbulator software as an aid to Sports Arbitrage trading spurred me to translate my Forex trading rules into Expert Advisors or EAs for short for automated trading.
The challenging process of conceiving, developing and testing my EAs on demo accounts over several months before trading live, have enriched me tremendously in furthering my understanding of my own personality and the intricacies of profitable trading.
The Potentials of Automated Trading:
Is it easy to make money with trading robots?
No. If it was that easy to make money using the trading robots, everybody would be doing it, and there wouldn't be people going to work.
It is possible that a robot will make money as long as it performs in a favorable market condition, but it will start losing when the market condition changes.
The challenge is to create a trading robot that attempts to sense changing market conditions and react accordingly to maximize profits and minimize losses.

Here is an example:
The EA used for this back-test is based on an adaptable hedging algorithm.
This test generated a net profit of $1,306,364,888.46 (1.3 billion) i.e. a ROI of 130,636% with a $10,000 trading capital from 1/1/13 to 31/12/13.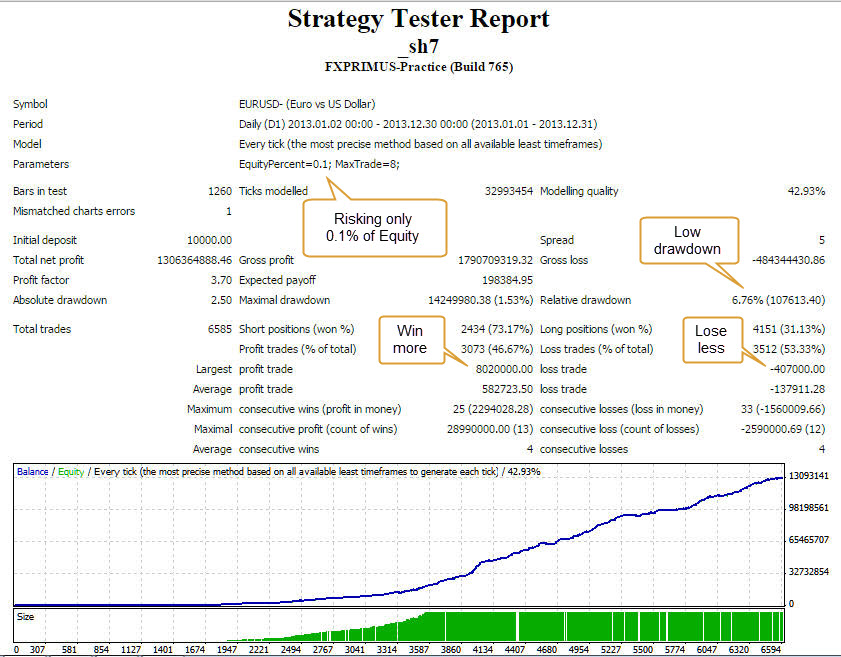 It is not easy but not impossible to make money with trading robots.
Please click on the image above for the details of one of the fruits of my labor.
There are limits to what we can do with commercial EAs because the markets are dynamic and require the developers and the traders to adapt to the changes quickly to remain profitable unless these EAs are developed based on sound trading principles.
The best EA that you can possibly have is the one that is based on your own trading plan.
Ideally, a profitable trading plan must be able to adapt to varying market conditions and performs well in long simulations with consistent results in live testing.

Unlike the curve-fitting system that produces incredible profit, an EA that is based on a sound trading plan that results in a positive expectation of even a few percentage points will yield huge returns over the long run!
Hence, the best automated trading systems are the ones that we can call our own.
This is the reason why as a trader and a programmer, I choose not to commercialize my EAs but to help my profitable traders to build their own trading robots.

It's a win-win arrangement...
My traders can look forward to more free time and means to enjoy the fruits from their automated trading.
As an IB, I get rewarded with more commissions resulting from more profitable trading by my automated traders.
In summary, the 5 advantages and benefits of an automated trading system are:
| | |
| --- | --- |
| | Trading rules can be easily tested for statistical reliability |
| | Ensures consistency of approach in trading |
| | Enforces risk control throughout the trading cycle |
| | Eliminates emotions and mistakes in the execution of trades |
| | Free the traders from constant decision makings |
If you are already an active trader, the smarter way to trade is to automate your trading by converting your profitable trading rules into trading robots or EAs.
As an automated trader, you will get to enjoy passive income from your automated trading instead of deriving active income from your manual trades.
Is it easy to make money with trading robots?
No. If it was that easy to make money using the trading robots, everybody would be doing it, and there wouldn't be people going to work.
It is possible that a robot will make money as long as it performs in a favorable market condition, but it will start losing when the market condition changes.
The challenge is to create a trading robot that attempts to sense changing market conditions and react accordingly to maximize profits and minimize losses.

Passive Earning:
But why just trade when you can also earn residual income and rebates for your trading?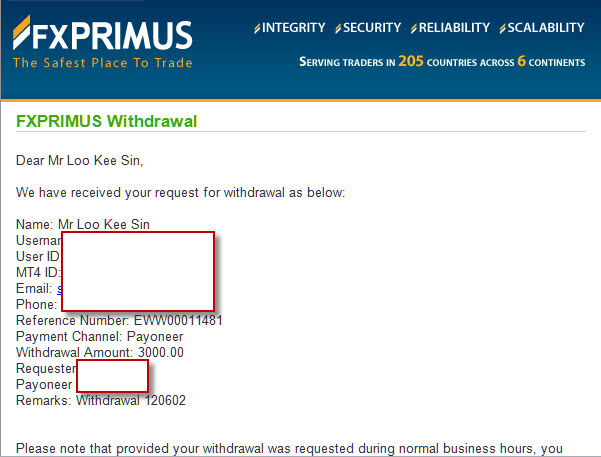 This withdrawal is an example of the kind of passive income that a profitable automated trader or a diligent affiliate can expect to derive regularly from his/her one-time effort.
USD 3000 may not be a big deal for those who are already earning many times more.
The amount is not the issue.
The important question to ask is this:
What is going to happen to me and my loved ones when I stopped working or after I retire?
Chances are, our income stops but our financial obligations and expenditures continue.
The problem will get worse unless we have a well paying job and the discipline to save for years, we will probably not have accumulated enough assets like properties which can be rented out for passive income.
So what can the majority of us do to prepare for our retrenchments and retirements?
Do the words of J Paul Getty, the world renowned billionaire, "I rather earn 1% from 100 people's effort than 100% of my own effort." get you thinking?
If so, here is an outstanding passive income opportunity for anyone of you to seize right away...
It is not only the simplest way to

Earn Risk Free Income globally, it is also absolutely FREE... and maybe, the only chance left for you to become financially independent!
The Affiliate Program has given me the opportunity to work smart and the incentives to do well for my passive income.
We welcome you to be our paetner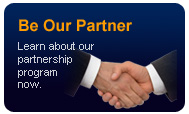 today.
It is never too early to plan ahead for the inevitable.
If I can do it, so can you.
"If you focus on work, you get lifetime earned income. If you focus on relationships, you get lifetime passive income."
"会做事,一辈子的工钱。会做人,一辈子的财务自由。"
When you have opened an account at

, do

if you would like me to work with you to become a smarter Forex trader.

Online trading is indeed the best thing that can happen to me upon my retirement from my IT profession.
The Forex market offers me interesting challenges and ample opportunities:
| | |
| --- | --- |
| | to make good use of my skills in analytics and software development |
| | to make new friends and associates all over the world |
| | to make stress-free passive income from my automated trading and from my affiliation with Fxprimus. |
What about you?
Do you find it time consuming to manually back test new ideas for your trading?
Do you have difficulties "pulling the trigger" because you were apprehensive in opening and closing your trades?
Do you kick yourself for missing some favorable trading opportunities because you were late or offline?
Would you like to increase your profitability by trading simultaneously in more currency pairs and time-frames?
You are welcome to contact me if your answer is YES to any of the above challenges in your trading.

Never be afraid to try something new.
Remember, the amateurs built the Ark.
The Professional built the Titanic!
The end of labor is to gain leisure. - Aristotle.