About AGAPE

The word AGAPE (a Greek word for Unconditional Love) is used 116 times in 105 verses of the New Testament. It is a very high form of love. It is the love that God demonstrated towards us, through the sacrifice of Christ upon the cross (John 15:13).
AGAPE.com is an initiative by a group of concerned Christians in Singapore and Malaysia.

AGAPE.com was first put up in June 1995 and since then, more pages have been added on an ad-hoc basis. It is today, a market-place ministry championing the home-businesses as viable ENTERPRISES towards time and financial freedom.
Our Mission:
To proclaim and to share our Christian faith that Jesus Christ is the only way to abundant and eternal life.

To help build a new faith community within the Christian population of the Internet.

To motivate and equip Christians to apply faith to work.

To encourage those who donít know Jesus Christ to explore the rich wisdom and eternal impact He can have in their lives.
In short, our mission is to honor God, develop people, pursue excellence and generate profits.

We seek friends who share Our Statement of Faith to help maintain and build a faith community on line.
With your involvement, we may be able to launch/improve:
* Local church scene
* Counseling service
* On-line bible class
* Sermon summary etc.



Why Market Place Ministry?
Consider these facts about the Ministry Life of Jesus Christ:
Jesus spent his adult life as a carpenter until age 30 before he went into a preaching ministry in the workplace.
Jesus called 12 workplace individuals, not clergy, to build His church.
Of Jesusí 132 public appearances in

the

New Testament, 122 were in the market

place.
Of

the

52 parables Jesus told, 45 had a workplace context.
Of

the

40 divine interventions recorded in Acts, 39 were in the market

place.
54% of Jesusí reported teaching ministry arose out of issues posed by others in the scope of daily life experience.
Work in its different forms is mentioned more than 800 times in the Bible, more than all the words used to express worship, music, praise, and singing combined.
Mark 16:15 - "Go into all the world and proclaim the good news to the whole creation."
马可福音 16:15 - 他又对他们说:「你们往普天下去,传福音给万民听。
The market place is where we spend most of our time making a living.
Hence, the marketplace is the major battle ground for the establishment of Godís Kingdom.
AGAPE.com strives to achieve an effective ministry supported by profitable ENTERPRISES that provide multiple streams of income potential.
If you are led to support this market place ministry and cause, then please pray for us.
You are also welcome to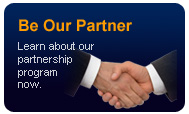 to earn trading/passive income, request for automation of your trading rules and/or engage our services in IT and Management Consulting.
It is our prayer that we can be a blessing to many, both spiritually and financially.

Proverbs 16:3 - Commit your your plans to the Lord and you will succeed.
箴言 16:3 - 你所做的,要交托耶和华,你所谋的,就必成立。